Logo Design for Real Estate: - Brokerage - Project management & consultancy company
Logo Brief. What are we advertising? What is the name of the company, and what will be your primary form of business? The name of the company is: Jourdan. Why are you offering your services, and how do you differ to other rival companies? We are offering the services to fill a large void in an evolving real estate market place by acting as advisors (with transparency) more than brokers, as our aim is to build a lifetime partnership with our clientele. Higher level of professionalism and experience. Adding a well educated angle to the region. Who are we advertising to? Who is your target market? What age. What are their interests? Target markets we are aiming at are young executives to high net worth individuals from the gulf region, Europe, Russia & Australasia. Proposition? What are your goals? What can you offer people? How do you want people to see you? What do you want them to say about you? What sets you apart from others? Our goal is to be looked at as a well groomed, highly educated & professional estate agency, the "Gucci" of real estate in image & presentation. We want them to say that we have not just achieved their expectations but surpassed them. We want to be seen as an agency that is recognised both nationally & internationally for the above traits and this is what sets us apart from our competitors. How do you support this? What experience do you have? What do you want to say about your company? A combined experience in the said field of 50 years. We want our company to say "trust & deliver" Executional Guidelines? What are the mandatories that you must say, if any? Trust, professionalism, assertiveness, experience, privacy, transparency, exclusivity & care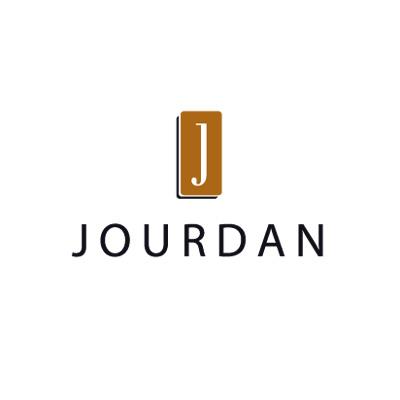 Entry Forum

Here is a clean approach which I hope hits on the areas of need - to convey a professional, confidant, classy feel. The letters are independently strong, and very legible. The mark is centered, with a stylized J, which could be recognizable for company. I likened it to an abstracted door/doorway to represent the upward move your client is about to make. The color is rich and classic, not quite golden.

I am open to any comments or questions. Thank you this opportunity.

Ken
Thank you for your consideration.

Here is a clean approach which I hope hits on the areas of need - to convey a professional, confidant, classy feel. The letters are independently strong, and very legible. The mark is centered, with a stylized J, which could be recognizable for company. I likened it to an abstracted door/doorway to represent the upward move your client is about to make. The color is rich and classic, not quite golden.

I am open to any comments or questions. Thank you for this opportunity.

Ken
Thank you for your consideration.