I need a logo for my online food ordering buisness.
I own and manage an online / mobile phone based food ordering / payment business. I designed my current logo and website but the time has come to step up my game. It is obvious that I did all the designing! My current logo plays off the name LineLeap by using frogs...but my goal is to get away from that and make the company look more professional and trustworthy; rather that playful. I am open to all ideas. I see the tag line being based around "intelligent ordering" or "saving time" or "not waiting on your food"...my service is a convenience for customers. The service makes it easy to order and pay so your meals are ready for you when you get to the restaurant, in order to avoid the frustrations of waiting.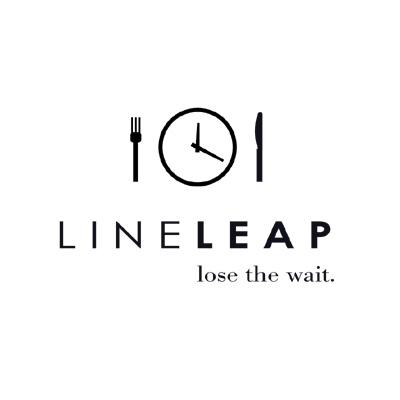 Entry Forum

Color to come. I am thinking of a nice placesetting, where the emphasis is on the speed and simplicity of receiving the food.

Thanks,
Ken
Thank you for your consideration.

Ken:

Really appreciate you spending some time on LineLeap. I really like the direction your headed. Love how you emphasized the leap, how you incorporated the fork and knife to illustrate that we deal with food, like the tagline.

I also like the focus on speed and saving time. Do you think the clock might suggest that it takes 20 mins for your food...or am looking to much into it?

Please let me know if you have any other ideas or updates.