With regard to his brand he wants a logotype only using the name of his company "Kensik & Associates" and making use of the K and the A
"K" & "A" could maybe be to the side of the company name one over the other. He would like it with a strong construction/block type theme. i'm sure your creativity will capture their imagination though so anything goes with other options... They are a young enough company -mid sized (around 10 employees) some wear suits - some don't the company is acclaimed locally to be very professional & thorough on every project while their designs are not ambitious (my opinion) they have a generally visually appealing quality their company generally needs to be freshened up & a new corporate brand will be the focal point of all subsequent marketing efforts, 'professional engineering excellence' and 'neat' would be words i would use to describe what they are looking for.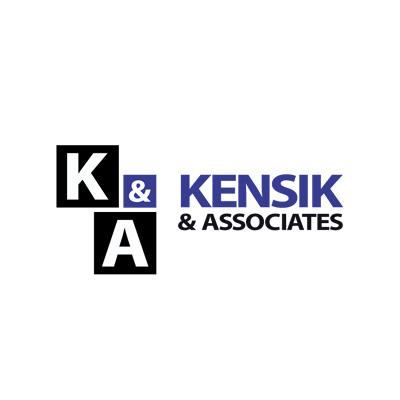 Entry Forum

A very bold, straight-forward approach. The letterforms are stacked and arranged in an interesting manner. The type treatment of the name could stand alone, as could the K&A visual. A very formal blue, joined with the strong black makes for a clean look.

I'm open to all feedback. Thank you.

Ken
Thank you for your consideration.

Hi nubble,
I like your logo, but I would appreciate if you could work on this to make it look more unique.